About Us


A Few Words... We Have More Than

18 Years of Experience

Established in the year 1995, Denfort International has been engaged in the manufacture and export of dental equipment to various clients all around the world. Our extensive range of dental equipment includes electrical dental chair, woodpecker ultrasonic scaler, micro processor controlled dental X-Ray units, dental chair, computer controlled integral dental unit, light cure units, ultra violet chamber, glass bead sterilizer, s.s. vertical autoclaves and microscopes.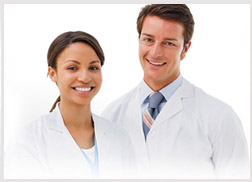 These equipment provide various functions ranging from sterilization of instruments to operating procedures and all dental health related functions. Useful in both diagnostic and surgical procedures these equipments have eased operations for dentists in a major way.

Our dynamic organization has grown by leaps and bounds under the able guidance of Mr. Vikas Banga an expert in the technique of manufacturing dental equipments. A qualified engineer he has the requisite training and experience in the production of dental clinical equipment.
Manufacturing Facility
We have a state of the art production facility for manufacturing the high performance dental equipment supplied by us. The high quality of our products is the result of our high tech machinery which has the capability to mass produce the products so we can cater to orders from our clients in the specific time frame. Some of the sophisticated machinery installed at our manufacturing facility is :
1. Bending machines
2. Punching machines
3. Cutting machines
4. Drilling machines
5. Tapping machines
Client Satisfaction
Our main endeavor in manufacturing the dental equipment is to provide complete customer satisfaction. To achieve this objective we strive to manufacture high performance equipment and supply it to our clients in the stipulated time frame all the while trying to keep the cost effective aspect intact.
When our customers utilize our equipment they can be assured of the superior quality of the products and the functional ease is an added benefit for all our clients as all our dental equipment is ergonomically designed. This commitment to quality has assured us of a worldwide clientele for our dental equipment and we are rapidly expanding our customer base to include more satisfied users.